Everything you need for the new baby! These products are made with only the purest of ingredients.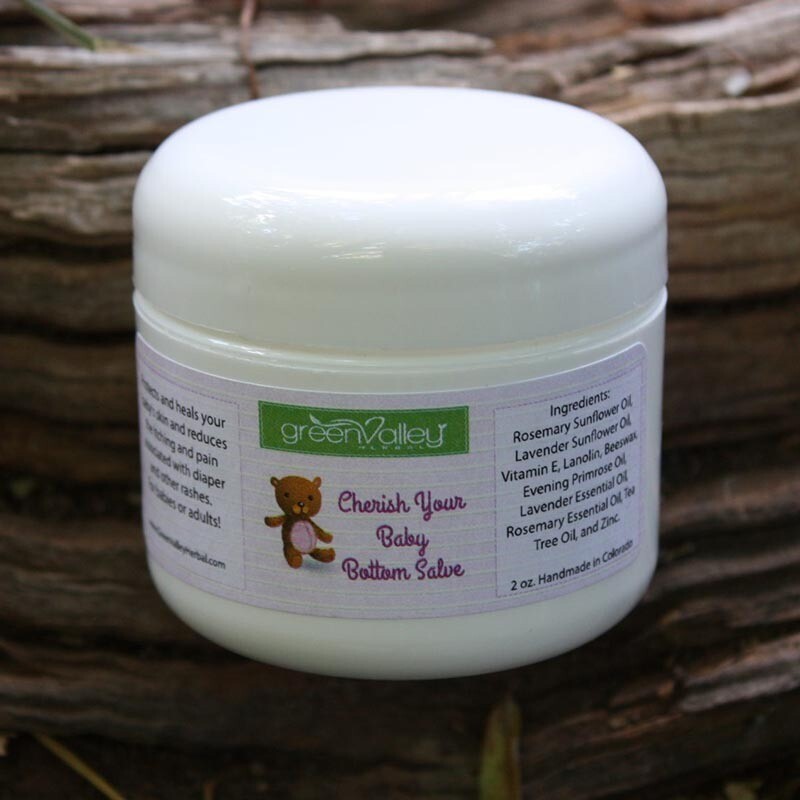 Baby Bottom Salve
SKU CBBS 003
Product Details
Is anything softer than your new baby's skin? Anything sweeter? Cherish Your Baby Bottom Salve helps to protect and heal your baby's sensitive skin from diaper change to diaper change. This salve can also help reduce the itching and pain associated with diaper and other rashes.
This is not just for babies but for anyone!
This botanically based salve does not contain parabens, alcohol, mineral oils, fragrance oils, petrochemicals or chemical preservatives.

Ingredients:
Rosemary infused *Sunflower Oil,*Lavender infused Sunflower Oil, Vitamin E, Lanolin, Beeswax, Evening Primrose Oil, Lavender Essential Oil, Rosemary Essential Oil, Tea Tree Essential Oil, and Zinc Oxide.

*(Organic)
Save this product for later