"There is no foot too small that you won't leave an imprint in the world".
Take special care of your feet as they carry you through this life's journey. Each of our products are highly emollient and made with quality oils and essential oils.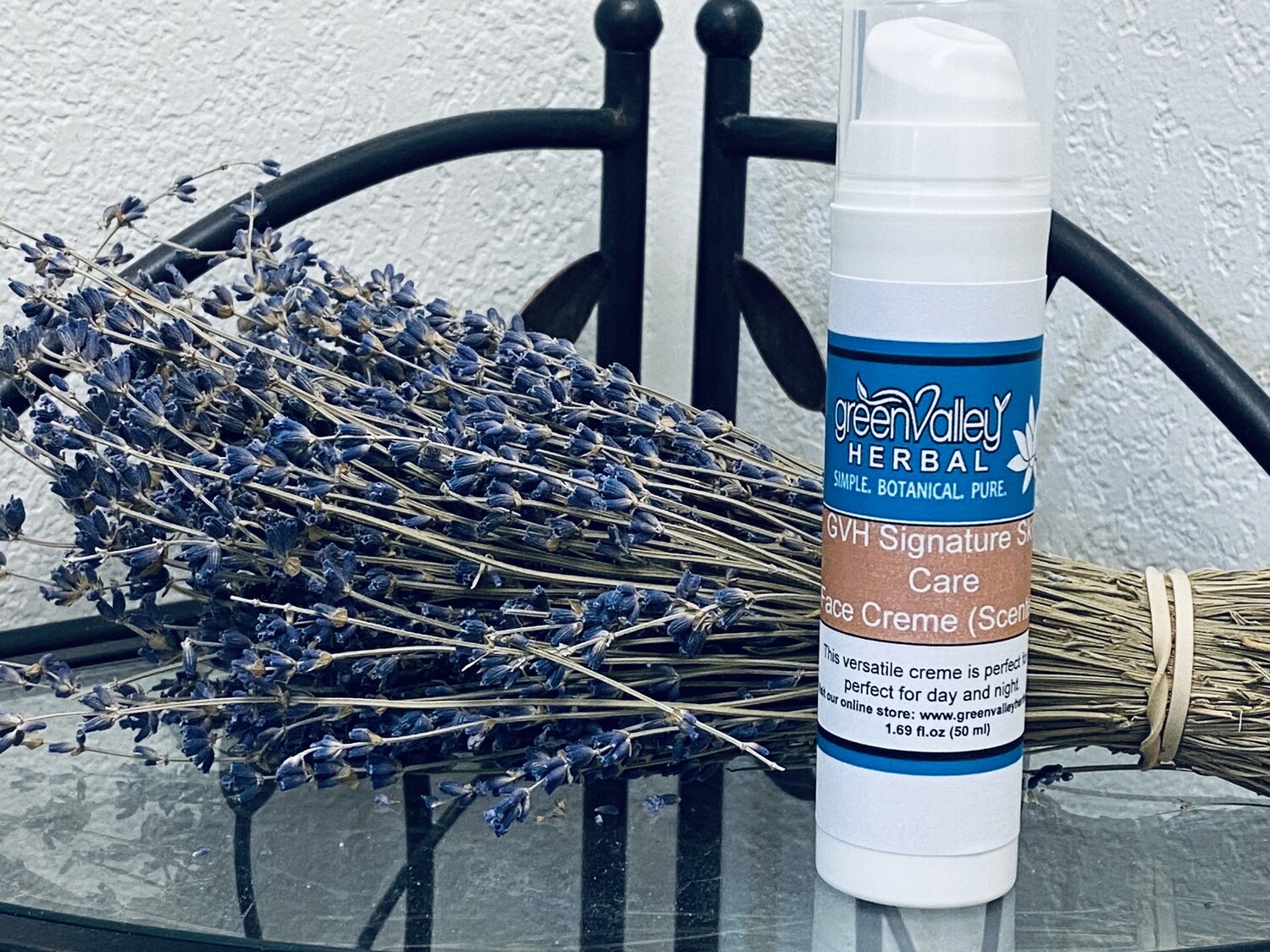 GVH Signature Skin Care Face Crème
SKU CYFC 009
Product Details
Aloe Vera gel aids in cleansing, maintaining elasticity and suppleness and keeps the skin hydrated and also has antimicrobial and anti-inflammatory properties that can help reduce skin inflammation. The Vitamin C and E present in Aloe Vera Gel can assist in improving skin`s natural firmness. Sunflower Oil is easily absorbed and is high in Vitamins A, B, D and E, minerals, lecithin, and unsaturated fatty acids. Jojoba Oil helps penetration, and helps promote a glowing complexion. It is rich in Vitamin E and is similar to the natural sebum of the skin. Hemp Seed Oil is high in omega fatty acids and protein, an antioxidant, and is readily absorbed. Beeswax is known for its emollient, soothing & softening properties which can help the skin to retain moisture. It contains Vitamin A, which is essential for human cell development, and possesses antibacterial, anti-inflammatory, hypo-allergenic, antioxidant, skin softening & elasticity enhancing properties. Shea Butter is an emollient with high amounts of Vitamin E. and is a powerful natural moisturizer for face and hands. It penetrates deeply and can help reduce stretch marks and scaring. Cocoa Butter helps prevent drying and wrinkling of skin, while helping to restore skin flexibility. Silk Protein aids in moisture retention due to its strong hygroscopic properties which links skin fibers to improve elasticity, resiliency, and restore the moisture balance. GVH Signature Skin Care Face Creme goes on silky smooth and helps bring out your natural beauty!
Ingredients: Distilled Water, Aloe Vera Gel, *Jojoba Oil, *Hemp Seed Oil, *Sunflower Oil, Shea Butter, Emulsifying Wax, *Grapeseed Oil, Cocoa Butter, Natural Beeswax, Silk Protein, Borax Powder, Proprietary Blend of Essential Oils (if scented), Potassium Sorbate, Vitamin E, Titanium Dioxide, Zinc Oxide, Grapefruit Seed Extract, Grapefruit Essential Oil, Geogard ECT (natural preservative containing benzyl alcohol, salicylic acid, glycerin, sorbic acid) (*Organic)
Save this product for later