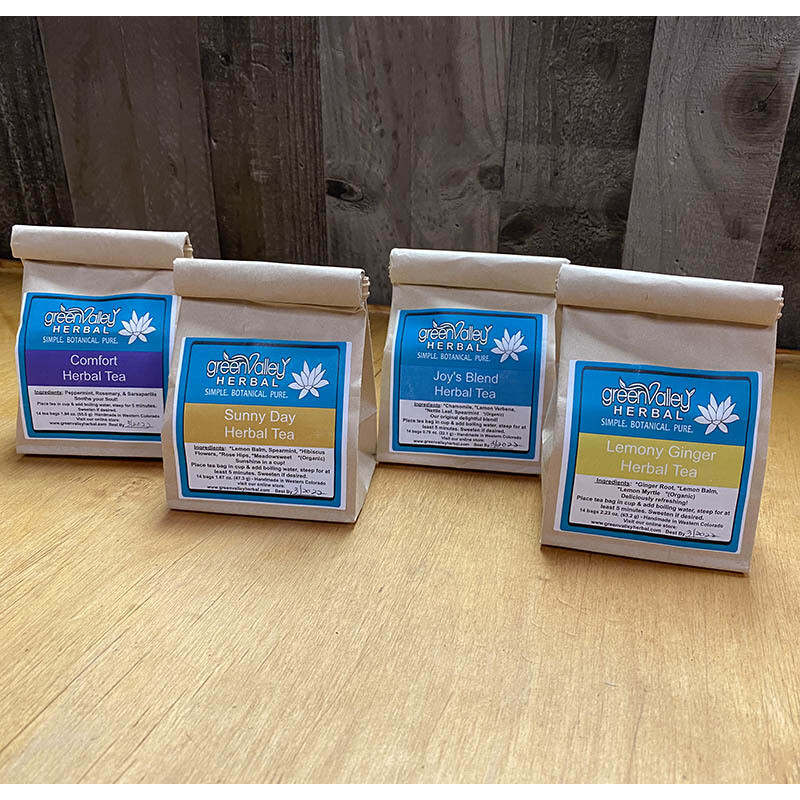 Herbal Teas
SKU Herbal-Tea
Product Details
Our Herbal Tea Blends can help you RELAX your BODY, SOOTHE your SOUL, BALANCE your EMOTIONS, and UPLIFT your SPIRIT! Take time for TEA!! Soothing and satisfying.
Choose from these Herbal Blends - Comfort, Joy's Special Blend, Lemony Ginger, and Sunny Day.
We use the highest quality ingredients, organically grown whenever feasible. Makes approximately 2 cups.
~Sweeten with honey or stevia
Save this product for later